Lean Yellow Belt Certification
---
Download Course File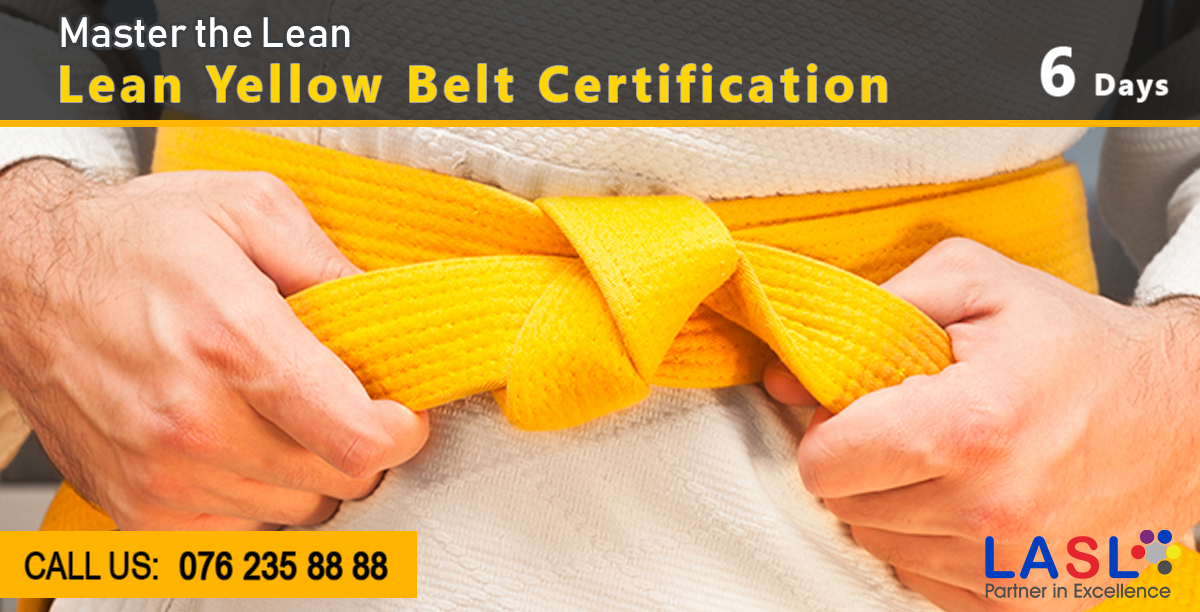 ---
LASL offers this module through active involvement in the dominant platform; your participant creates constructive change in your company from end to end understanding and execution of Lean practices.
The LYB Certification module is conducted in 06 full-day classroom sessions, one subject take place around every two weeks, this allows participants to complete in-plant assignments between sessions.
LASL conducts the program to your facility for companies that have at least 16 candidates continue the program for 09 days with the live experience of your organizations. The certificate will be awarded to the participant only upon successfully completing of module requirements
LASL registered in Tertiary and Vocational Education Commission (TVEC) under Registered No P02/0368
Module consist with - LASL/LYB/TW/80200
Lean Principles- 4 rules and 5 principles
Waste –waste walk
Process mapping /Value Stream Mapping
Basics of Hoshin Planning
What are Kaizen Events
Visual Control
Smart Factory – Industry 4.0( visual factory )
Standard Work
Just in Time
Problem-solving
Material Flow –Vision for flow
Cell Teams- Team leader base Organization
Lean Matrix
Quick Changeover -SMED Zero-Defect Quality-Error Proof
Basics of Total Productive Maintenance
Lean Leadership
Registration
A printable Lean White Belt pdf flyer is available here.
Fees & Funding
For more information on financial support and facilities click here.
Course Fee ( 3 Days ) - LKR 49,500
You have options for one or two installments
If two installments
1st Payment - LKR 25,000,
2nd Payment - LKR 24,500
* Fee shown here is with the Registration fee, Training Material, Meal & Refreshments for 6 Days.
Duration
6 Days (Six Sundays)
9:00 am – 16:30 pm
Venue
LASL auditorium, LASL building, Level 2, 151/3/1 Negombo Road, Peliyagoda.
Commencement
2021 - March (Next Intake)
---